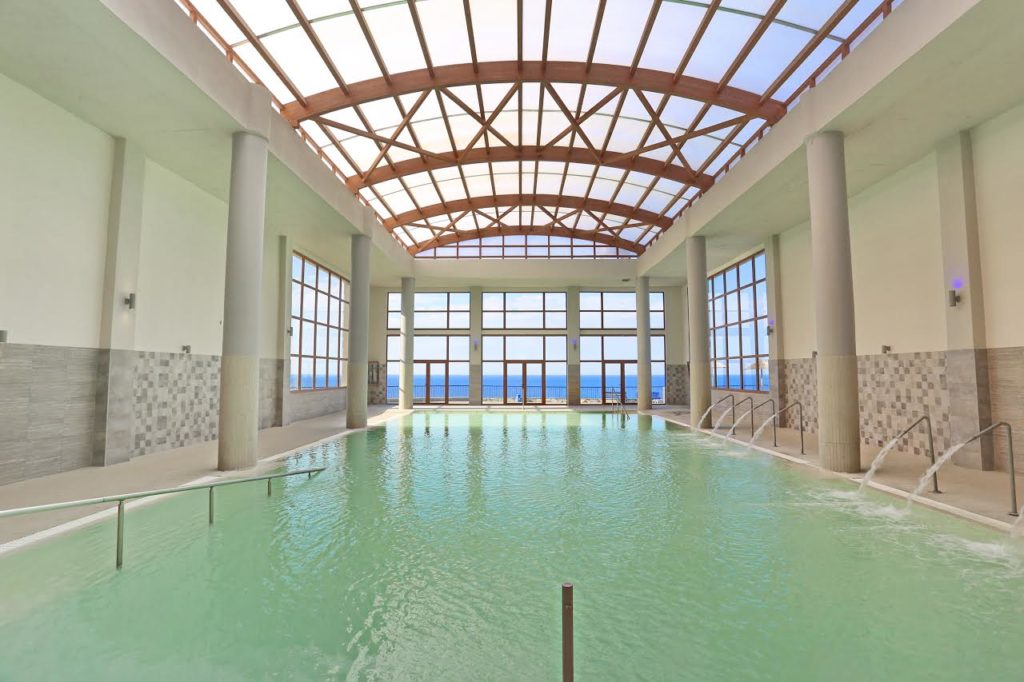 On the southern side of the village, the facilities of "Loutra" stands out. The natural spa, get more and more popular due to the exceptional curative treatments. For ages now, those thermal springs are said to have unique therapeutic properties, as the healing waters come from the deep within the earth, containing natural chemical elementsthat can help people of all ages
overcome their health problems. From thedepths of the earth, healing water of Agia Paraskevi, Kassandra gushes out.
Due to its unique composition of chemical elements containing rare sanative properties, it rejuvenates both body and spirit. On the cliff, in a magnificent setting overlooking the Aegean Sea, the natural spring spa where the ancient Greek art of water-healing with all the riches of its unique local water sources meets a modern spa.
There is no better antidote to modern day life than stepping into the Thermal Spa of Agia Paraskevi with swimming-pools, saunas, hamam, hydromasaz, individually and in groups, offering a unique experience to rejuvenate body and mind as well as relaxation and welfare with body treatments. In a beautiful environment with medical support and framed with hotels, rooms, bar and specials taverns.